New Research - Digital Latino-Owned Businesses: Online and Social
Latino-Owned businesses (LOBs) across the United States are developing digital strategies to build an online presence that enables them to connect with customers and to market and sell goods and services online.
This MILA research report identifies the market characteristics of digital LOBs, LOB use of digital services—i.e., social media, domain name registration, online video, and e-commerce services—and strategic opportunities for digital service providers to serve the digital LOB market.
Learn more about the content and sample below.
MILA Report Info
Leading social media—Facebook, Twitter, LinkedIn, Google+, Yelp
Top domain registrars—GoDaddy, Network Solutions, Register.com, Tucows, eNom, Wild West
Language Use on Website
Hispanic Population in LOB ZIP
6 Key Industries
32 States
About the Research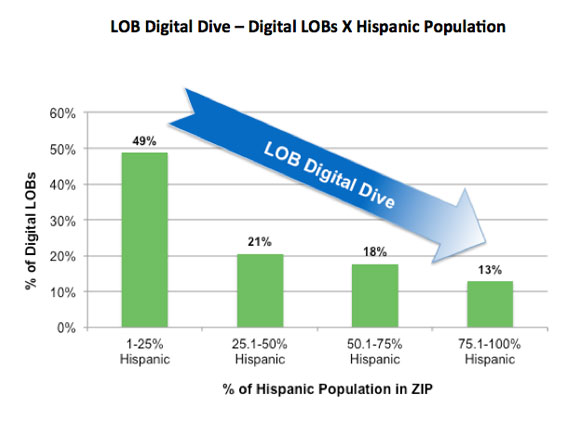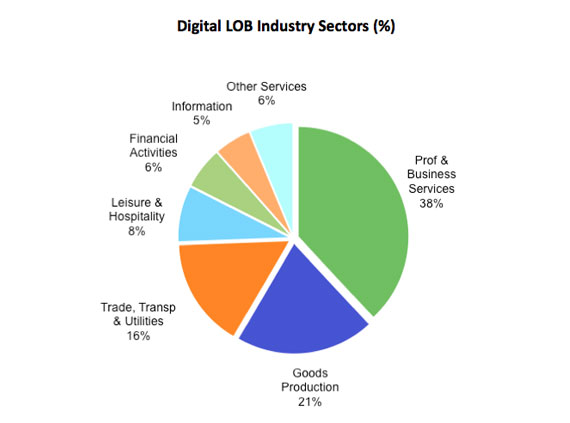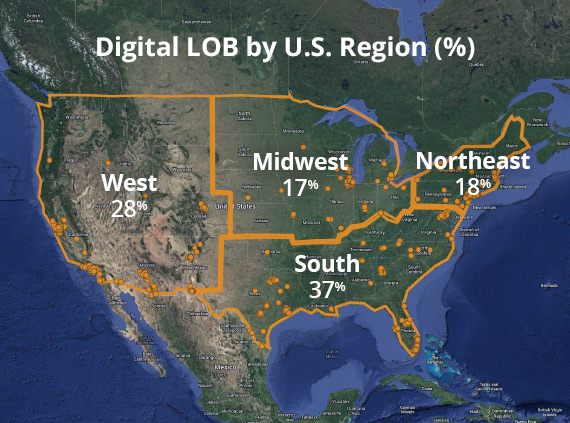 Table of Contents
+ Introduction to Digital Latino-Owned Businesses
+ Strategic Use of Report
+ About the Research
+ Executive Summary of Findings
+ Strategic Market Characteristics of Digital LOBs
+ Digital LOB Social Media Use and Portfolios
+ Domain Registrars Competing to Serve LOBs
+ Digital LOB Use of Online Video Services
+ Digital LOB Use of E-Commerce Services
+ Conclusion